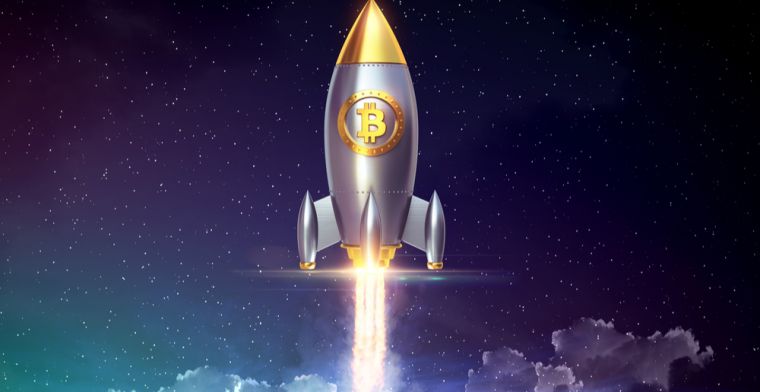 Bitcoin can surge as high as $400,000
Naeem Alsam, Chief market analyst at Think Markets, columnist at Forbes, and crypto enthusiast, said that he personally believes that each Bitcoin can go up as much as $400K.
Naeem Aslam, the chief market analyst at Think Markets U.K., explained why the $4,000 level is of such importance for Bitcoin, as it will set the trend for which direction the markets will take next.
'Questions are being asked constantly when it comes to Bitcoin's battle with the $4000 mark', Aslam said.
'The result of this battle sets the tone for a bullish or bearish trend. Since December 14, 2018, there have been several battles between bulls and bears at the price level of $4K. In each of this battle, bulls have lost the war because, after the first attack at the $4K level, the bears have been able to gain enough strength to push the price back below this critical mark. It is in this essence, that this level has become a matter of death or life for crypto traders.'
The chief market analyst went on to say that 'if you are a long-term investor, you will not really worry about these short-term levels', referring to the fact that Bitcoin's current price levels do seem to be significant in the short term, in the long term these prices may turn out to be highly insignificant, as Aslam believes that BTC could eventually surge as high as $400k.
'This is because there is a high chance that the next bull run has a minimum potential of pushing the price 5 times higher. That is over $100K', Aslam said.
'I personally believe that each Bitcoin can go up to as much as $400K and if history repeats itself, this number is not a fool's paradise. This is a simple math calculation: approximate percentage projection of the price which we experienced during the last bull run.'
In the beginning of December 2018, Aslam already mentioned that the feeling of panic which was and (still is) spreading throughout the crypto universe was a good indicator that a Bitcoin bottom was close enough.
Chepicap reported recently that another prominent cryptocurrency trader, going by the Twitter handle Galaxy, tweeted to his 49K Twitter followers that April will be the last month where you will be able to grab yourself some cheap Bitcoin.
The analyst said that more often than not, the Bitcoin price seems to move in a random manner. However, BTC creates repeating patterns and trends, and according to Galaxy, this observed pattern will make April 2019 the last month of cheap $BTC … ever again!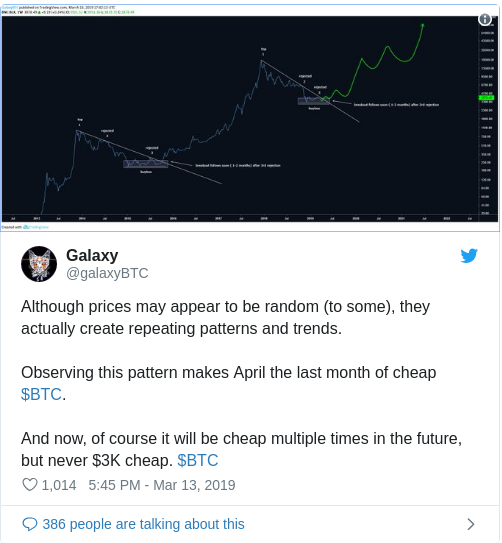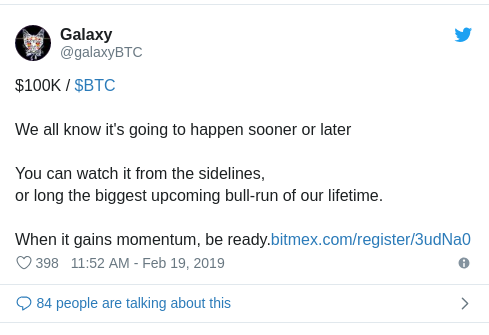 22 MAR, 2019 BY JOERI CANT
Alan Zibluk Markethive Founding Member