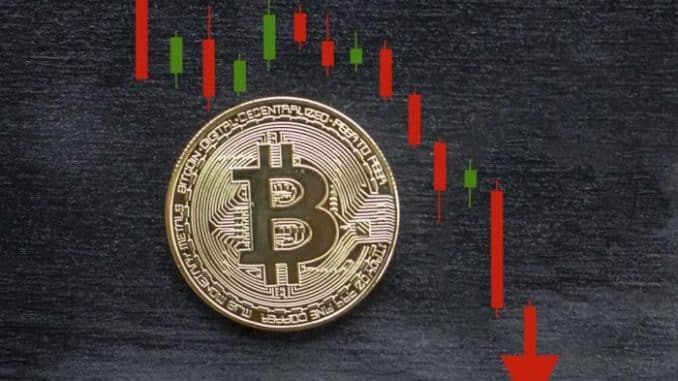 Bitcoin [BTC] Falls Below $8300 – FOMO Comes to End as Analysts Extend Bearish Target
Bitcoin [BTC] nearly touched $9100 on 31st May 2019 before after which it went through a swift fall to a low near $8000. Hence, while Bitcoin [BTC] did break-out of the ascending triangle it has fallen back to test the breakout level.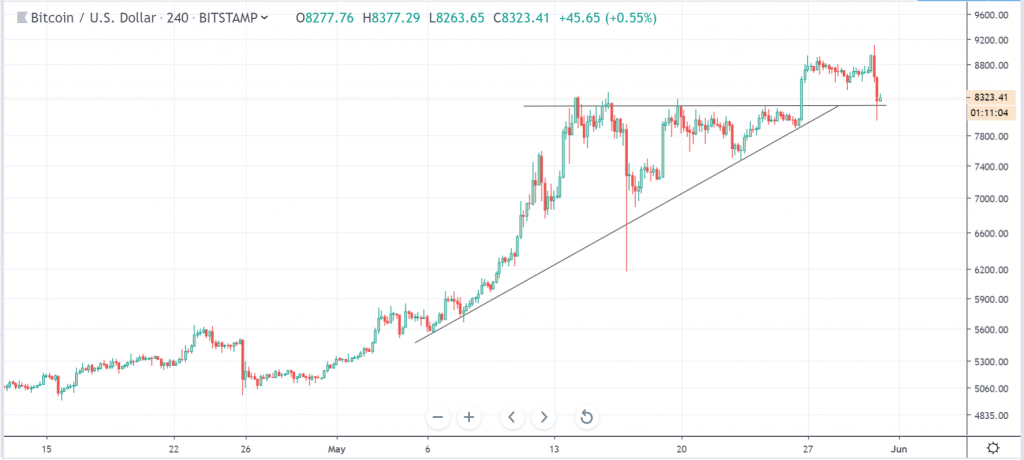 BTC/USD 4-Hour Chart on Bitstamp (TradingView)
The price of Bitcoin [BTC] at 3: 15 hours UTC on 31st May 2019 is $8264. It is trading 4.37% lower on a daily scale. The total market capitalization of Bitcoin fell below $150 billion.
There was evident FOMO in the market above $8700, with the price breaking new highs almost every week in the past month. Peter L. Brandt expressed the sentiments in a tweet.
"Was today's correction enough to shake the monkeys (FOMO buyers) from the trees?"
He also suggested that there might be more downside to it, with targets given at $7881 and $7467. Earlier, he had almost correctly predicted the swing trade buy on Bitcoin, which could turn extremely bearish.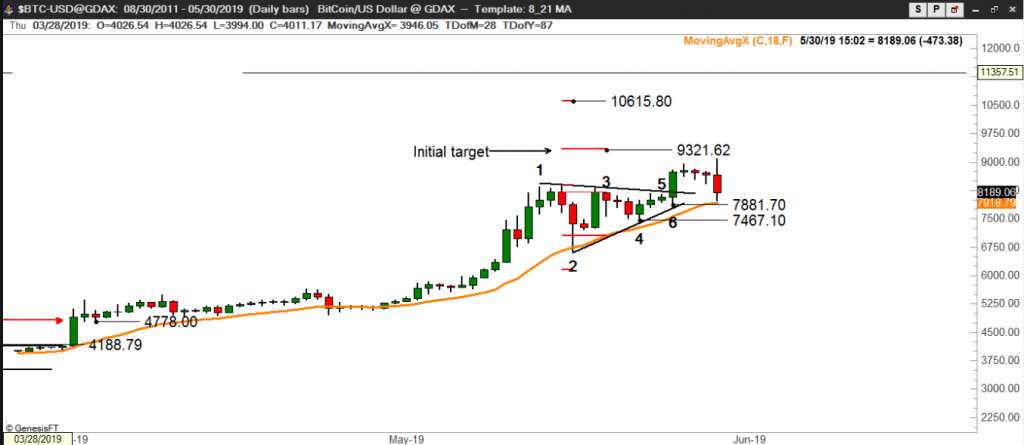 A pullback in Bitcoin [BTC] prices was due for a long time. Nevertheless, if the increased demand remains intact, the orders will be filled by people looking to buy the dip. B.Biddles who is bullish in Bitcoin [BTC] tweeted in a small hint,
"So the gap fill crowd is bullish now right?"
While the parabolic rise looks like has come to an end, a correction in price only natural of any asset. However, there are traders like Tone Vays who were expecting about 30% pullback from $8700; a fall to around $6090. Moreover, according to Vinny Lingham, a drop below $6200 would revive the bearish movement experienced during the beginning of the year.
On a further bearish note, a rising wedge pattern has been recognized in the daily chart on Bitcoin [BTC] might break down soon. Furthermore, the MACD is bullish on a weekly chart, but bearish in on a daily and 4-hour chart.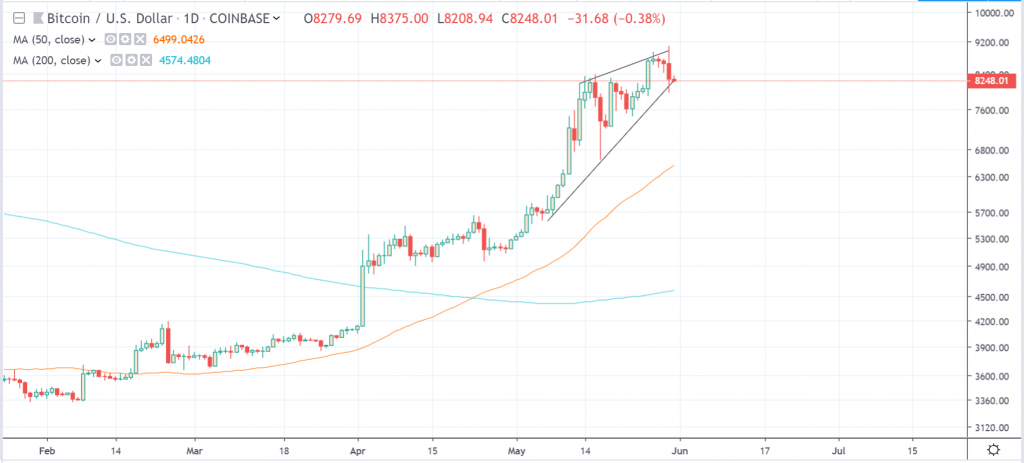 Nivesh Rustgi 4 mins ago
Alan Zibluk Markethive Founding Member