Bitcoin Feeling Bullish at $6,450, A Substantial Upsurge is Expected before 2018-End
Bitcoin price is feeling bullish at $6,450 amidst positive news of Google allowing crypto ads from next month, Bakkt confirming physically delivered bitcoin futures contracts and gaining mainstream recognition on Scrabble dictionary. Meanwhile, experts share a bullish scenario.
Bitcoin (BTC) aiming for higher ground
Bitcoin is currently trading at $6,450 with slight gains. The world's leading cryptocurrency is managing the daily trading volume of $4.2 billion while trading in the range of $6,382 and $6,473 today.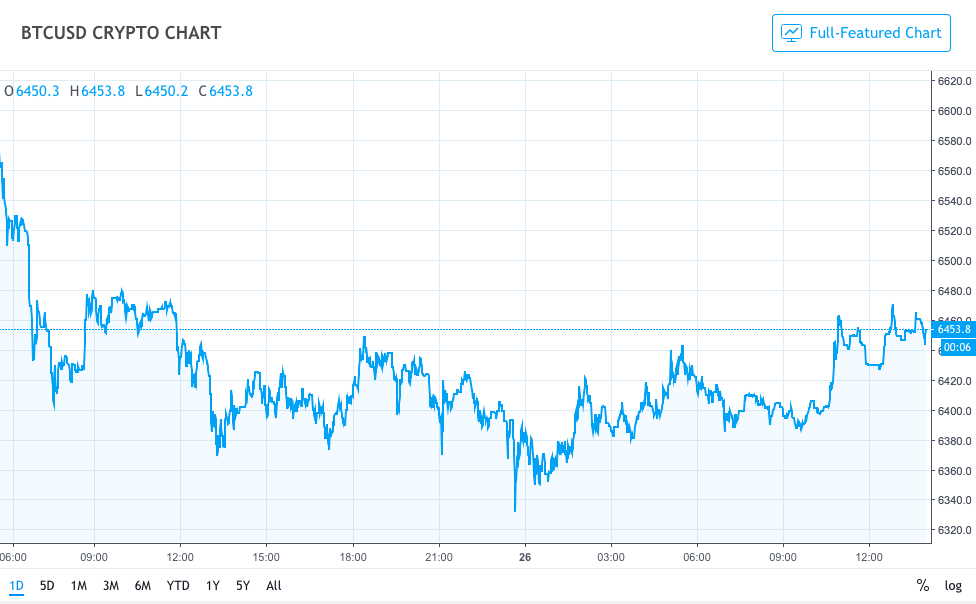 Recently, Bitcoin found support at $6,100 while forming lower highs after rejecting the $6k resistance mark. However, bulls seem to be ready to make a break as the short-term potential is showing an ascending trend.

If bitcoin drops below its support level at $6,100, it can test out the June lows while on the higher ground, it will find resistance at about $6,560.
Amidst numerous positive news
Bitcoin is feeling bullish amidst various positive news as the search engine giant, Google removes the ban on bitcoin ads.
After banning the crypto related activity on the platform in March, Google has yet again opened its door to the crypto world, albeit in a limited manner. From next month onwards, regulated exchanges can purchase ads in the US and Japan.
The biggest Bitcoin bullish news Bakkt has announced that the first of its contracts will be physically delivered bitcoin futures contracts. With the focus on regulated institutions, the platform won't be allowing any margin or leverage trading.
Moreover, Bitcoin just got added to the Scrabble dictionary and got mainstream adoption and furthermore appeared on Australia's 'Who Wants to be a Millionaire'.

Meanwhile, experts are extremely bullish on Bitcoin
Industry experts have already called out a bottom for bitcoin price. Now the co-founder of CryptoCurrencySimplified, Erica Sanford stated,
"IT'S UNLIKELY TO DROP ANY FURTHER. BITCOIN HAS BEEN GOING DOWN SINCE JANUARY. MANY INDIVIDUALS HAVE ALREADY SOLD OUT. INSTITUTIONS HAVE HAD EVERY CHANCE TO DROP THE PRICE DOWN FURTHER HAD THEY WANTED TO CRASH BITCOIN EVEN MORE. THERE HAS BEEN STRONG SUPPORT AT AROUND $5800 – EVERY TIME BITCOIN HAS GONE BELOW $6000, IT HAS BEEN BOUGHT STRAIGHT BACK UP. THE VOLUME OF BITCOIN TRADING IS STILL HUGE. THERE IS SO MUCH BUYING VOLUME ON EXCHANGES AND ESPECIALLY OTC THAT IT SEEMS THE VALUE SHOULD HOLD AROUND $6000 AND HOPEFULLY GO UP WITH SOME GOOD NEWS RELEASES LATER THIS YEAR."
With Bakkt scheduled for the launch in November and BItcoin ETF still to gain approval, Bitcoin surely has the bulls coming up.
Hence, experts like the CEO of BitcoinIRA, Chris Kline is expecting Bitcoin to hit $40,000 before this year ends as he shares,
"LAUNCHING A BITCOIN ETF WOULD, TO ME, BE A CRUCIAL ADVANCEMENT IN THE CRYPTOCURRENCY SECTOR, AS IT WILL MAKE DIGITAL CURRENCIES MORE ACCESSIBLE TO A WIDE RANGE OF PEOPLE WHO MIGHT CURRENTLY DEEM THEM TOO VOLATILE OR HIGH-RISK."

With Bitcoin market becoming more accessible to investors leading to more money pouring into the crypto market, prices can surely make a substantial j
Author SAGAR SAXENA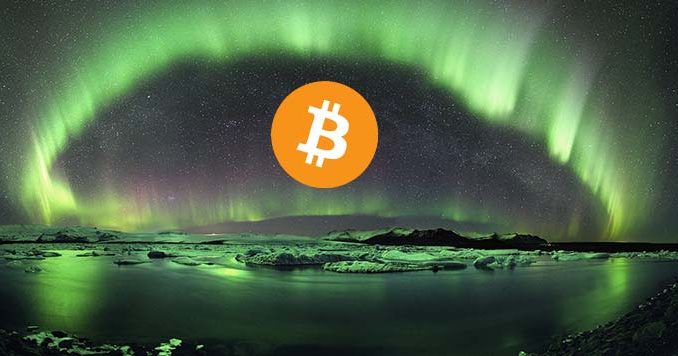 Alan Zibluk Markethive Founding Member