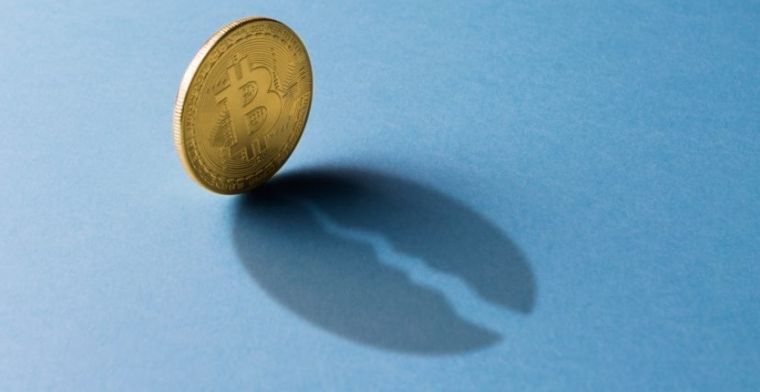 Bitcoin halving is exactly 365 days away, BTC to $55,000?
Hardware wallet manufacturer, Trezor, took to Twitter to point out that in exactly 365 days we will experience the much-anticipated third Bitcoin halving in history.
Twitter has been buzzing, and it is all about Bitcoin's third halving, which according to hardware wallet manufacturer Trezor, will take place in exactly 365 days.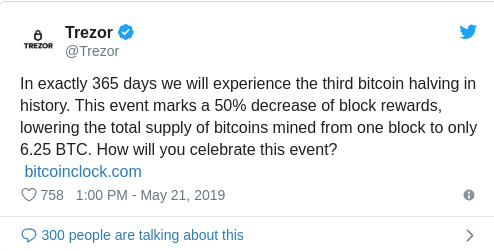 In case you are wondering, this means that the number of Bitcoin issued per each block, mined every ten minutes, will fall from 12.5 BTC to 6.25 BTC. In other words, this reduction of 50% will cut the block reward given to miners in half and further slow the production of Bitcoin's finite supply.
Approximately by May 2020, as it is an estimate based on current hash power, the number of BTC issued per day will be reduced from 1,800 to 900 and as these halving events always had a positive impact on the price of Bitcoin in the past, many analysts are now convinced that the increased scarcity will once again spark yet another parabolic rally.
One such leading crypto analyst, known in the industry as Plan B, took to Twitter at the end of March, to share his latest prediction model that indicates Bitcoin will hit $55,000 due to Bitcoin's coming halving in 2020.
The crypto researcher, shared his analyzes which shows the potential impact of Bitcoin's coming halving.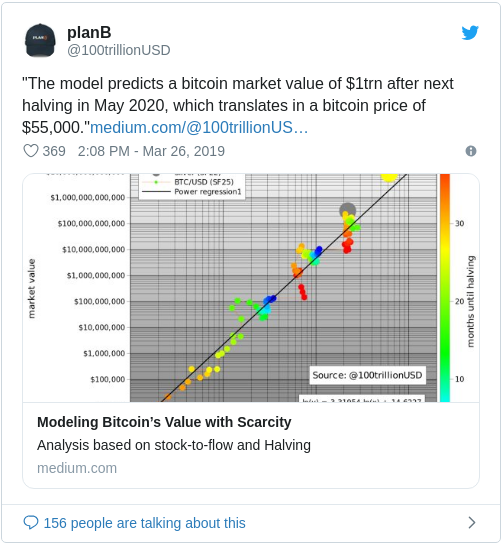 According to the crypto trader, people ask him all the time where the money would come from.
'People ask me where all the money needed for $1trn bitcoin market value would come from? My answer: silver, gold, countries with negative interest rate (Europe, Japan, US soon), countries with predatory governments (Venezuela, China, Iran, Turkey etc), billionaires and millionaires hedging against quantitative easing (QE), and institutional investors discovering the best performing asset of last 10 yrs.'
Although a spectacular prediction, the crypto trader added that time will be the judge on his prediction, and that 'we will probably know one or two years after the halving, in 2020 or 2021'.
Just today Chepicap reported that Brian Kelly explained on CNBC's Fast Money, why he feels the price of Bitcoin is on the rise, and made an overall bullish case, where he points out how institutional investors are coming into the space, retail applications are beginning to be rolled out and that we are about a year away from the next halving event.
22 MAY, 2019 BY JOERI CANT
Alan Zibluk Markethive Founding Member